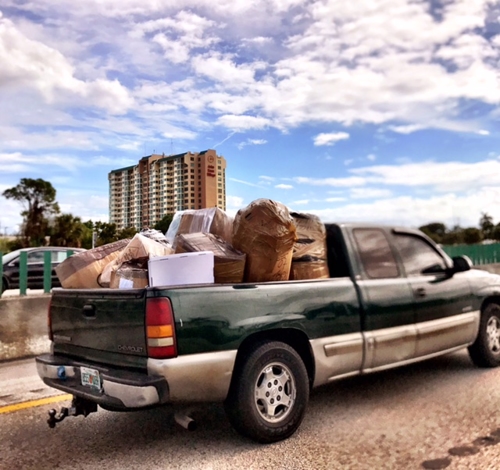 RESIDENTIAL EVICTIONS TO RESUME … WITH CAVEATS
New York's Chief Administrative Judge, Lawrence Marks, issued an Administrative Order last week, announcing that residential evictions may resume.
As previously reported here, Judge Marks had allowed some residential eviction matters (those commenced prior to March 17, 2020) to proceed, but eviction cases filed after March 17 were suspended, until further notice. Well, that "notice" has now arrived. The latest memorandum permits all residential eviction matters—including those for the nonpayment of rent and for holdover—to "proceed in the normal course," although they're expected to move at a much slower pace than they did prior to the pandemic.
In the October 9 memorandum, Marks clarified that the new eviction proceedings would be subject to all federal and state emergency relief provisions (including those tolling pertinent statutes of limitation and providing for other eviction-related remedies), that are currently in effect, or that may become effective, at a future date. (Proceedings are also likely to take longer due to limited court scheduling, occasioned by the health and safety concerns arising from the coronavirus pandemic.)
The Administrative Judge further noted that all residential eviction matters commenced prior to March 17, are to have a mandatory status or settlement conference, and that matters may proceed only if parties are unable to resolve outstanding issues, despite good faith efforts. Similarly, in an effort to reduce the burden on the courts, the memo encourages the use of mediation and other forums for alternate dispute resolution.
The guidance was welcomed by property owners, with one representative calling it "a slow step in the right direction." Tenant advocates were quick to point out, however, that more needed to be done to protect New Yorkers faced with COVID-related financial hardships. While the Tenant Safe Harbor Act shields such renters from evictions, it does not cancel rental obligations or prohibit landlords from seeking money judgments in lieu of evictions.
Commercial evictions, by contrast, remain on hold until October 20, 2020, per the Executive Order issued by Governor Andrew Cuomo. (Click here to read more).
# # #
DISCLAIMER: As COVID-19 related developments change daily, this must be viewed as an exceptionally fluid situation. Accordingly, prior to taking any action, we strongly urge you to contact our office to ascertain whether there has been any change that would impact any recommendations made, or whether there are discrete facts or developments which would warrant undertaking a different tact or course.