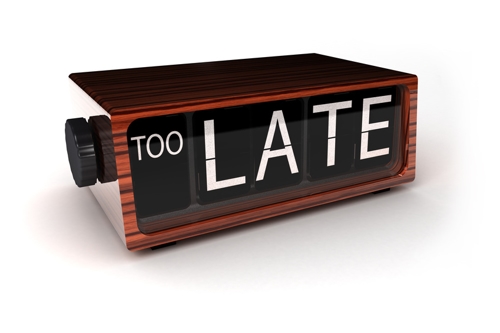 EVEN THOUGH IT WAS ONLY FIVE DAYS LATE
After she fell to the floor when the bus she was riding as a passenger stopped short, M.S. filed a notice of claim against the Metropolitan Transportation Authority some 95 days after the incident occurred.
When the New York County Supreme Court denied M.S. leave to serve a late claim and dismissed the case, she appealed. And on its review of the dispute, the Appellate Division, First Department, noted that M.S. had not shown that the MTA had "actual knowledge" of the incident. (Even if the bus driver saw the fall, that was not enough to establish an awareness that M.S. suffered any injuries.)
The AD1 thought M.S. also failed to establish a "reasonable excuse for the delay." Her ignorance as to when a claim was due to be filed did not suffice. Nor did her counsel's purported "law office failure." (Counsel had been retained prior to the governing 90-day deadline and did not explain-away the delay.)
Given that the MTA was denied the ability to undertake a "prompt investigation," the AD1 affirmed the underlying determination and left the dismissal undisturbed.
# # #

DECISION