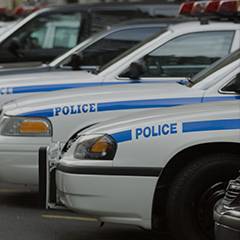 SUED THE CITY WHEN HE DIDN'T GET PROBATIONARY POLICE OFFICER SLOT
After passing the civil service exam, N.P. sued when he was not selected for a probationary police officer position. When the New York County Supreme Court dismissed his challenge --- brought via CPLR Article 78 -- an appeal to the Appellate Division, First Department, followed.
On its review of the case, the AD1 reiterated established law that stellar performance on a civil service exam did not entitle even well-qualified applicants to an appointment. When making employment selections, an agency has discretion to act (within the confines of the Civil Service Law) and need not give a reason when an individual is not chosen,
Upon challenging such a determination, a party has "heavy burden" to establish some illegality or irregularity. And that onus cannot be satisfied by presenting "conclusory allegations and speculative assertions." Since N.P. failed to come forward with sufficient evidence or "to allege any facts suggesting that respondent NYPD's determination was arbitrary and capricious," the AD1 left the dismissal of the Article 78 proceeding undisturbed.
Did the poor guy need an angle monitor?
# # #