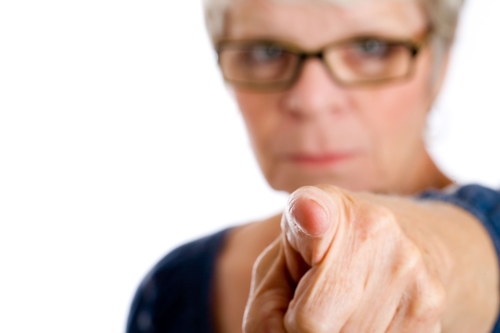 Closing in on Bad Landlords
We recently wrote about a NYC landlord who was fined over $2MM because of its failure to address hazardous building conditions, and it looks like that local crackdown continues.
The owner of 188 buildings -- housing some 1,000 units, many of which are rent-stabilized -- recently agreed to a settlement with the Tenant Harassment Prevention Task Force, (a multi-agency group comprised of the New York City Department of Housing Preservation and Development (HPD), Department of Buildings (DOB), and Law Department, as well as the New York State Attorney General and the Tenant Protection Unit of the New York State Department of Homes and Community Renewal Trust), in connection with purported harassment and unsafe conditions at those properties.
The agreement follows HPD's investigation into tenant complaints of unsafe conditions, prohibited construction, apartment warehousing, gas- and water-service disruptions, and the failure to comply with rent regulations. In two buildings, for example, gas was shut off while unauthorized work on piping was underway. In another instance, illegal exterior construction work dangerously spilled debris onto adjacent yards. In all, the buildings had more than 1,200 open HPD violations and 700 DOB violations.
According to the terms of the deal, the landlord is required to pay $100,000 in fines, and must credit $7,500 to each tenant of the ten worst buildings, provided those occupants moved in prior to July 1, 2021. The agreement also provides for a 15% rent abatement, per day, for any tenant who suffers gas, water, heat and/or electricity service disruptions on a go-forward basis.
In addition to the financial penalties, the settlement requires the landlord to hire external monitors to oversee construction, and a compliance officer who will make unannounced visits to the properties -- a first-of-its-kind stipulation in such a settlement with the city. The owner must also correct hundreds of violations within 60 days.
HPD Commissioner Adolfo Carrión Jr. noted in a statement that, "No landlord is above the law, especially when it comes to harassing tenants by subjecting them to dangerous living conditions. Through this settlement, our task force is bringing [the landlord] to justice and putting the tenants on a clear path to better living conditions."
Attorney General Letitia James lambasted the landlord for looking after its bottom line at the expense of its tenants' safety and well-being, and promised that, "[her] office and the Tenant Harassment Prevention Task Force will always stand up for New York tenants in the face of illegal abuse."
Unscrupulous landlords should be looking over their shoulders after these recent developments.
# # #
SOURCE
Attorney General's Assurance of Discontinuance (Greenbrook Holding LLC, Greenbrook SPEs, McNam Management, and Gregory Fournier)
https://www.citylandnyc.org/tenant-harassment-task-force-reaches-settlement-requiring-landlord-to-correct-significant-violations/