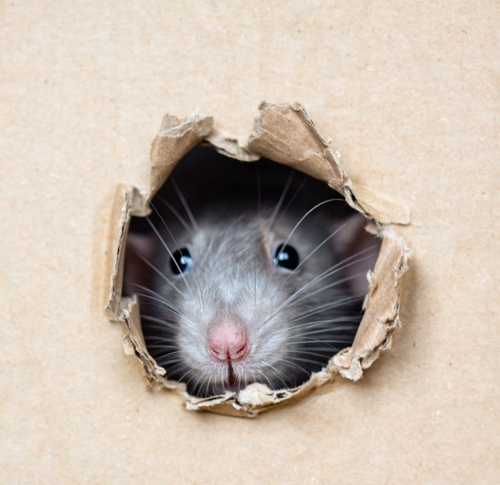 Tenants must fight to keep the lights on
We previously reported that tenants of five Bronx properties had formed a group called the Community Action for Safe Apartments (CASA) to oppose their landlord, Emerald Equity Group's application to deregulate their apartments. As noted in that piece, New York State's Division of Homes and Community Renewal (DHCR) denied the landlord's application, and the apartments at 1187 Anderson Ave., 1191 Anderson Ave., 1195 Anderson Ave., 1220 Shakespeare Ave., 1210 Woodycrest Ave., and 1230 Woodycrest Ave. continue to be rent-stabilized.
But despite that favorable DHCR ruling, the tenants' struggles are far from over. Emerald Equity has allowed the buildings to fall into disrepair—with occupants complaining about rodents, roaches, mold, leaks, plumbing problems, inconsistent heat and hot water, and dysfunctional elevators. Now, the tenants are also faced with the risk of losing electricity, heat, and cooking gas, as the landlord has not paid its Con Edison bills, reportedly since the fall of 2021.
CASA is considering taking legal action against Emerald Equity. Tenants of one of the buildings (1230 Woodycrest) have already stopped paying rent, with some withholding payments since December 2021. Julius Bennett, who has resided at 1230 Woodycrest Ave. for over 30 years, is concerned that Con Edison may shut off service soon, and there's very little he or his neighbors can do to stop that. "Emerald has basically stricken us from being members of these United States of America," said Bennett. "Our politicians must come forth and talk to the appropriate departments, HPD (city Department of Housing, Preservation and Development), and get someone to take over the responsibility of seeing that our electricity is not turned off in the common areas in our buildings and that our gas is not turned off. These are not new issues. We cannot take this and will not take this anymore."
City Councilmember Althea Stevens responded to Bennett's call by stating that, while she cannot make Emerald Equities pay their utility bills, she will do everything in her power to help. "I'm here to work with you, come up with the best solution and fight with you," Stevens said.
One avenue could be the city's Alternative Enforcement Program (AEP)—an initiative to tackle housing violations in the city's most distressed multi-family buildings. Each year, AEP publishes a list of buildings citywide that are in need of major repairs, and requires that, to be discharged from the program without penalty, owners correct most violations within the first four months. (This includes all heat and hot water violations, 80% of hazardous mold violations, pest violations, and 100% of all other violations.) Failure to correct within that period may result in New York City's Department of Housing, Preservation and Development (HPD) performing the repairs at owner's expense (by transferring the bills to the city Department of Finance which would exercise a tax lien against the defaulting property for that amount). HPD could also petition the Housing Court to appoint an administrator for the building, who would be responsible for collecting the rent and making the necessary repairs.
On March 1, HPD announced its list of 250 properties subject to the heightened AEP enforcement measures this year. Six of Emerald Equity's buildings are on that list, including 1187 Anderson Ave. and 1230 Woodycrest Ave. William Fowler, an HPD spokesman, acknowledged that although the outstanding violations at both these properties have decreased, the buildings have yet to achieve substantial compliance needed to be discharged by AEP.
"New Yorker's health and safety is paramount," noted Fowler. "These properties are the target of the city's most intensive enforcement efforts designed for the most distressed buildings and a significant number serious violations have been addressed. We will continue to hold these landlords accountable and improve conditions as quickly as possible."
While that is all well and good, unless corrective action is taken soon, Emerald Equity's tenants may soon be in the dark ….
SOURCE - https://www.bxtimes.com/highbridge-tenants-con-ed-shutoff/