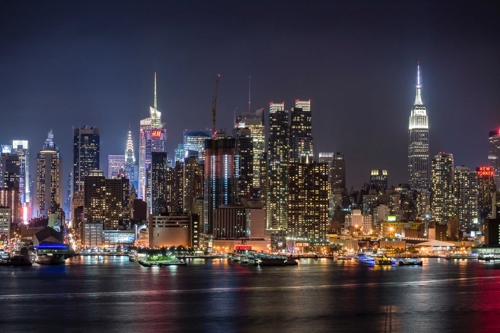 The NYC Economic Development Corporation (EDC) recently announced that, in 2019, there was a 32% NYC Ferry ridership increase from the year prior. In 2018, some 6.3 million people commuted on the NYC Ferry; a 38% increase above projections made back in 2015, amNewYork reports.
Since the Ferry's launch in May 2017, there have reportedly been a total of some 14 million riders. And while the ridership numbers are increasing, the EDC reported some three months ago that the ferry system was mostly being utilized by white, upper-middle-class, New Yorkers. That statistic caught some off guard as the system was intended to be a low-cost means of transport, like the bus or subway, and currently costs only $2.75 a ride.
Seth Myers, the NYC EDC Executive Vice President and Director of Project Implementation, has observed that new features and stops will diversify the system. "We set out for our ferry system to go where there was demand, and target social inequities of the past where there were waterfront communities that were not served by transit," he said.
Since New York City's five boroughs are separated by water, Myers believes that the ferry system would better connect all New Yorkers. And while some believe it's a lavish way to travel, Meyers wants to reinforce that the ferry system is for everyone.
"Through outreach and education, we want to get to people so they feel it's part of the city transit system," he said.