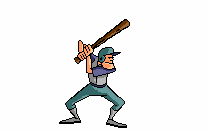 WAS UNABLE TO SHOW THAT HER MATRIMONIAL LAWYER COMMITTED MALPRACTICE
In a malpractice and breach of contract case, E. Casey, sued her former matrimonial attorney C. Exum alleging that she would have received a more favorable marital distribution had she proceeded to trial and not agreed to settle the matter.
When Casey's former lawyer moved to dismiss the case, the Suffolk County Supreme Court granted the request. And on appeal, the Appellate Division, Second Department, concurred with that outcome.
It was up to Casey to demonstrate that the attorney somehow failed to exercise "ordinary reasonable skill and knowledge commonly possessed by a member of the legal profession." And to prevail, Casey needed to show that "but for" her attorney's purported negligence she would have won the underlying dispute or wouldn't have incurred any purported damages.
As the AD2 noted, "mere speculation" is "insufficient," and because Casey's contentions, that her former spouse would have accepted terms that would have been more favorable to her, were "conclusory and speculative" in nature, the dismissal was allowed to stand.
"But there is no joy in Mudville …."
# # #
DECISION