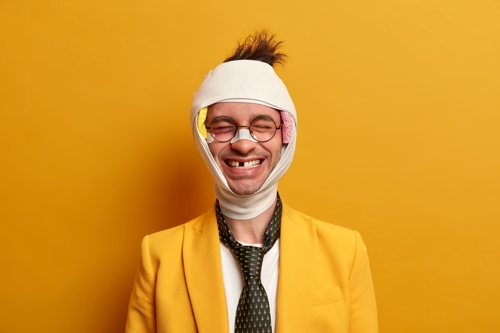 GUY HAD THE CHEEK TO DO THIS?
An administrative proceeding, pursuant to CPLR Article 78, was filed with the Albany County Supreme Court after the Acting Commissioner of Corrections and Community Supervision found "H." guilty of violating certain prison rules.
When the case was transferred to the Appellate Division, Third Department, it ended up confirming that determination.
Apparently, H. was alleged to have attacked a fellow inmate in a facility bathroom, leaving the latter with cuts on his right cheek. Not only did an officer observe the injured inmate quickly exist the bathroom (bleeding), but the victim identified the attacker by way of a physical description and also selected H. from a photo array. After a hearing, H. was found guilty of "engaging in violent conduct and assaulting an incarcerated individual."
On its review of the record, the AD3 thought that the outcome was supported by "substantial evidence." Even though the attack wasn't witnessed, the appellate court felt there was enough "circumstantial evidence and [that] reasonable inferences could be drawn therefrom."
We think it's best to reserve all tongue-in-cheek remarks …..
# # #
DECISION