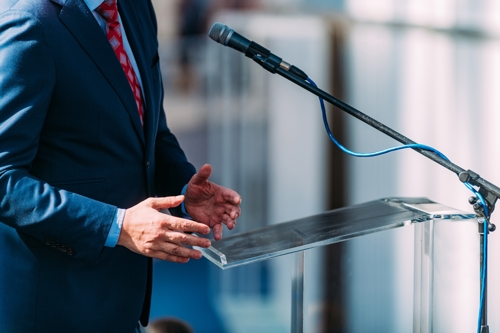 FUNNELED MONEYS FROM MULTIPLE SOURCES TO FUND HIS CONGRESSIONAL CAMPAIGN
According to a press release issued by the United States Justice Department on August 11, 2023, a former Tennessee State Senator, Brian Kelsey ,(45), was sentenced to 21 months in prison "for violating campaign finance laws and conspiring to defraud the Federal Election Commission," when he ran for Congress back in 2016.
Kelsey is said to have "secretly and unlawfully funneled money from multiple sources, including his own Tennessee State Senate campaign committee," to fund his congressional campaign.
In a written statement, Acting Assistant Attorney General Nicole M. Argentieri of the Justice Department's Criminal Division, noted that, "The defendants attempted to hide from voters how Kelsey raised and spent campaign money .... The integrity of our elections is essential to democracy, and voters should know how candidates raise and spend campaign dollars. The Department will continue to work alongside our law enforcement partners to uncover and prosecute campaign finance schemes designed to evade disclosure, and to ensure that violations of these laws carry a high cost."
This plot is said to have involved some $91,000 -- $66,000 from Kelsey's state coffers, and $25,000 from a nonprofit corporation. One of his co-conspirators, Joshua Smith, was sentenced to five years of probation "for aiding and abetting the solicitation, receipt, direction, transfer and spending of soft money in connection with a federal election."
Looks like they're coming down hard on soft money ….

# # #