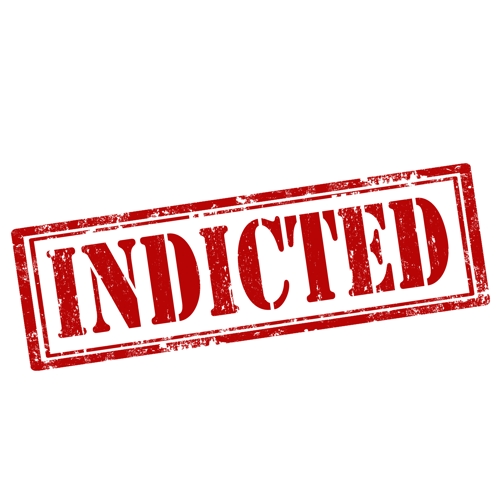 FACES DECADES IN PRISON FOR VIOLATING VICTIM'S CIVIL RIGHTS & OBSTRUCTING JUSTICE
On August 11, 2023, an Oklahoma police officer (35) was the subject of a three-count indictment, issued by a federal grand jury out in Muskogee, for allegedly "depriving [a] victim of her right to bodily integrity" by sexually assaulting her, falsifying official police records by deactivating his body and vehicle dashboard cameras, and later impeding the investigation of the misconduct.
On November 2, 2022, the officer (while on duty with the Savanna Police Department), stopped a vehicle and is then said to have perpetrated "a nonconsensual sexual act with the victim," and then engaged in a cover-up.
If convicted, the officer faces up to 40 years for violating the woman's civil rights, and 20 years on each of the "obstruction of justice" counts.
Bet he's not consenting to that.
# # #
An indictment is merely an allegation. All defendants are presumed innocent until proven guilty beyond a reasonable doubt in a court of law.
# # #