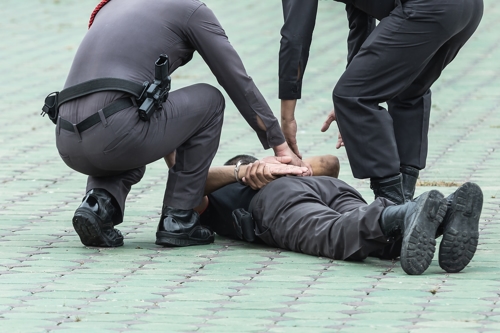 USED HANDS AND GUN TO CAUSE BODILY INJURY TO ARRESTEE
According to a press release issued by the United States Department of Justice, a former police officer from Memphis, Tennessee, was sentenced on August 31, 2023, to 18 months in prison (together with a year of supervised release) for using excessive force as against an arrestee and violating the latter's civil rights.
While the officer was on duty, back in January 2021, he admitted that, "without legal justification," he used his hands and his gun to strike an individual in his custody in the head, and causing bodily harm.
In a written statement, Assistant Attorney General Kristen Clarke of the Justice Department's Civil Rights Division, noted, "This former Memphis police officer is being held accountable for violently assaulting a man in his custody without any justification …. The Justice Department will aggressively prosecute those law enforcement officers who abuse their authority and violate federal civil rights laws."
Now that was certainly striking.
# # #