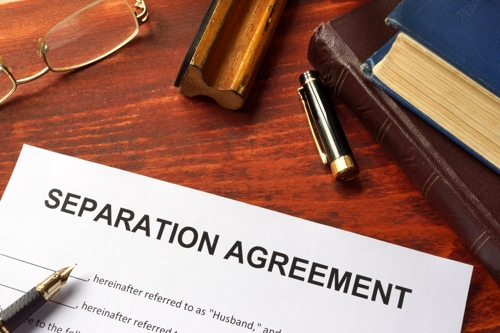 VIOLATION OF SEPARATION AGREEMENT MADE ESTATE LIABLE FOR POLICIES' FACE VALUE
When a married couple entered into a separation agreement, the husband, R.E., promised his spouse, K.E., that he would maintain three insurance policies -- in the amounts of $25,000, $100,000, and $148,575 – until such time as their two children were emancipated. And it further provided that, upon his death, if any of those policies were not maintained, R.E.'s estate would be liable for the face amount of those policies.
Upon his passing, when it was uncovered that only the $100,000 policy was still in effect, K.E. interposed a claim with the Orange County Surrogate's Court, and when the judge sided with her, and awarded her $134,375, together with interest from February 2, 2015, attorneys' fees, and costs, the executor appealed.
Since the parties' agreement was clear that the three policies needed to remain in full force and effect "until such time as both children [were] emancipated," the Appellate Division, Second Department, was of the view that relief had been "properly granted" in K.E.'s favor. It did not buy the executor's argument that K.E. had somehow "abandoned" her right, or was "time-barred," because there was "no admissible evidence" that K.E. had ever disclosed that he had allowed the policies to lapse. In any event, the parties' separation agreement provided that the failure to insist on that contract's performance would not constitute a "waiver" of K.E.'s obligations thereunder.
In other words, the executor could "wave" that money good-bye ….

# # # #