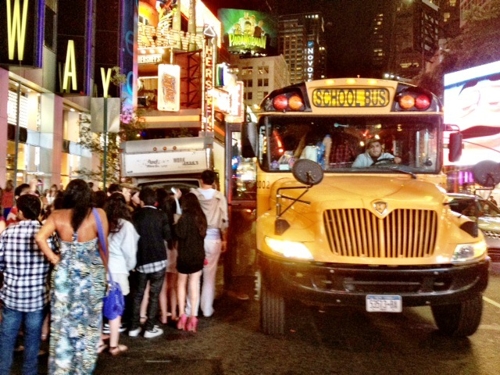 CLAIMED THAT THE BUS DRIVER WAS REVERSING HIS VEHICLE WHEN THE COLLISION OCCURRED
After he was involved in an auto accident with a school bus (owned by Jofaz Transportation and driven by JWF), the plaintiff, JML, filed a personal injury lawsuit claiming he rear-ended the bus because the bus driver was reversing course and thus caused the collision.
After discovery, the Kings County Supreme Court granted the bus company and its driver's request to be dismissed from the case. And, on appeal, the Appellate Division, Second Department, thought the dismissal was "properly granted."
Apparently, the deposition testimony established that the bus driver was "free from fault in the happening of the accident," and that the plaintiff, JML, "failed to raise a triable issue of fact." The contention that the school bus reversed was thought to be "speculative," particularly since JML admitted that he didn't see the bus reverse into his vehicle.
There was no reversal there, at all ....
# # #
DECISION