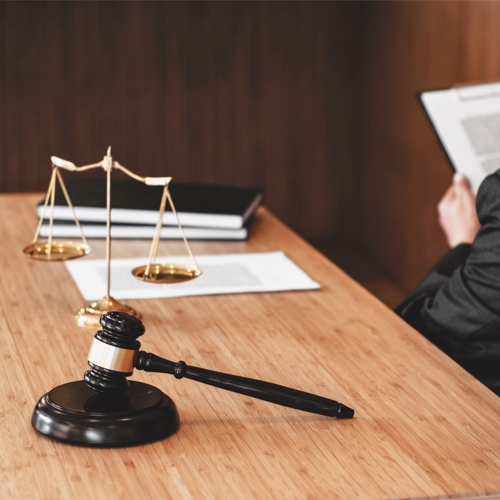 MUST AVOID HIS KIDS' MOTHER
After he was found to have committed "the family offenses of harassment in the first and second degrees, sexual abuse in the third degree, forcible touching, menacing in the second and third degrees, and assault in the third degree, [and the Bronx County Family Court] granted a five-year stay away order of protection to petitioner mother and a two-year order of protection to the parties' children," the father appealed.
The Appellate Division, First Department, thought that a "fair preponderance of the evidence" supported the outcome. It was of the view that the man's intent to "alarm the mother," could be "inferred from the circumstances," and that the harassment charges were thus supported. As for the menacing charges, the guy's throwing of household objects – such as a tray and cups – at the mother and child, was enough to support that determination. Assault was committed when the father grabbed the mother's wrist and would not release, "causing her to sustain wrist pain and redness." And, finally, as for the sexual abuse and forcible touching, the mother's testimony credibly established that, "on numerous occasions," the father "carried her into his bedroom and forced her into nonconsensual sexual relations."
Given the foregoing, the AD1 thought the Family Court orders of protection were appropriate and did not constitute an abuse of discretion.
(We're using our discretion and ending it right there.)
# # #
DECISION