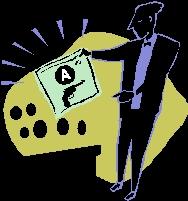 SELECTED VICTIMS BASED ON "RACE, NATIONAL ORIGIN AND PERCEIVED VULNERABILITY"
In late August, a South Carolina couple pleaded guilty to a "federal hate crime, conspiracy and other charges."
Over a two-month period in 2021, GB (20), and SF (33), both from Columbia, targeted individuals based on their race and national origin and would follow them from public places, like grocery stores, gas stations, and even restaurants, and would later rob the victims at gunpoint.
While sentencing will be later determined, the couple has agreed to pay restitution to all victims.
In a written statement, Assistant Attorney General Kristen Clarke of the Justice Department's Civil Rights Division, noted, "These defendants targeted Hispanic victims for violent acts of armed robbery because of their race, national origin and perceived vulnerability …. No person should have to fear for their lives or property because of their race or national origin. The Justice Department will continue to vigorously prosecute those who commit bias-motivated crimes."
That's what you get for being too discriminating ….
# # #