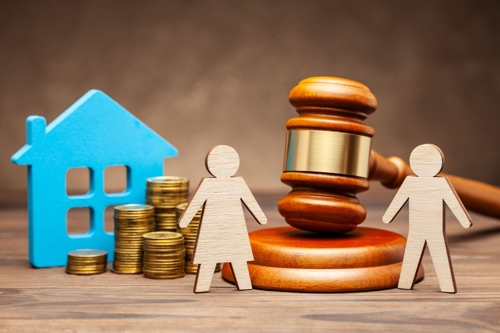 POST-NUP WASN'T LEGALLY ENFORCEABLE
In a matrimonial case, the parties presented the court with a 1964 agreement which provided that the couple would not share assets if they were to later divorce, conditioned upon the husband transferring all of his shares of stock in a certain corporate entity to their son.
In 2018, when she filed for divorce, the wife claimed the writing was not a legally enforceable "postnuptial agreement," while the husband countered that it was valid and binding, or in the alternative sought the return of his shares or the dollar equivalent.
When the Queens County Supreme Court sided with the wife, the husband appealed to the Appellate Division, Second Department, which agreed that the document violated the state's Domestic Relations Law. The appellate court noted, in pertinent part:
"Pursuant to Domestic Relations Law § 236(B)(3), '[a]n agreement by the parties, made before or during the marriage, shall be valid and enforceable in a matrimonial action if such agreement is in writing, subscribed by the parties, and acknowledged or proven in the manner required to entitle a deed to be recorded.' Here, the letter of intent is unenforceable because it did not comply with the Domestic Relations Law § 236(B)(3) requirement that signatures must be acknowledged or proven in the manner required to record a deed."
The AD2 was unpersuaded by the husband's arguments of "promissory estoppel, ratification, or unjust enrichment," and thought that his demands for the return of the corporate shares were "without merit."
Talk about a great divide ….

# # #

DECISION