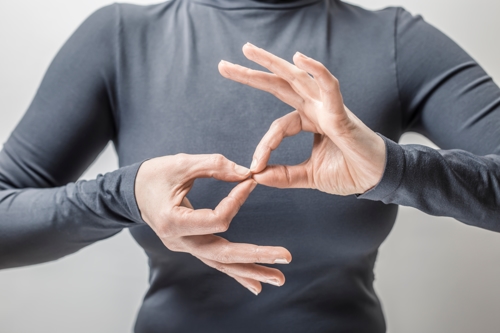 DISABLED EMPLOYEES DENIED REASONABLE ACCOMMODATION
Walmart is alleged to have denied two deaf employees an "effective means of communication," according to a lawsuit filed by U.S. Equal Employment Opportunity Commission (EEOC).
Apparently, the two deaf employees (who were overnight stockers at the company's Olathe, Kansas, store), were denied an interpreter at key times (such as orientation, training and meetings). And the individuals needed daily tasks to be written out. But inexplicably the company failed to accommodate those requests, causing the impacted individuals to resign.
Believing that such conduct violated the Americans with Disabilities Act (ADA), the EEOC filed suit (EEOC v. Walmart, Civil Action No. 2:23-cv-02395) in U.S. District Court for the District of Kansas, seeking monetary damages and injunctive relief.
In a written statement, Andrea G. Baran, regional attorney for the EEOC's St. Louis District office, noted that "The purpose of the ADA is not just to prevent discrimination against people with disabilities, but to ensure that they receive reasonable accommodations so they can be successful, productive members of our country's workforce …. These accommodations are not only required by law, but they are good for businesses, our communities, and our economy."
Wonder how Walmart is interpreting that.
# # #