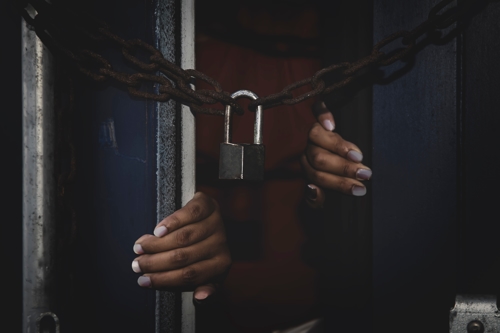 ALLEGED TO HAVE KILLED A GUATEMALAN WOMAN
Two men, AGG (27), and JDTG (23), were sentenced mid-September to 17 years and 6 months, and 15 years and 8 months, respectively, in federal prison, for their roles in a "human smuggling conspiracy" which led to a migrant's death.
The men were allegedly responsible for smuggling a Guatemalan woman whose body was discovered outside of Odessa, Texas. In August of 2021, the two perpetrators were arrested near where the victim had been taken and perished and apparently additional migrants (who had entered the country illegally) were found inside a trailer operated by the two men.
According to a press release issued by the United States Justice Department, "This investigation was coordinated through Joint Task Force Alpha (JTFA). JTFA was created in June 2021 by Attorney General Merrick B. Garland, in partnership with Department of Homeland Security (DHS) Secretary Alejandro N. Mayorkas, to strengthen the Justice Department's efforts to combat the rise in prolific and dangerous smuggling emanating from Central America and impacting our border communities. JTFA's goal is to disrupt and dismantle human smuggling and trafficking networks operating in El Salvador, Guatemala, Honduras, and Mexico, with a focus on networks that endanger, abuse, or exploit migrants, present national security risks, or engage in other types of transnational organized crime."
Ironically, these two smugglers found themselves being openly transported off to prison.
# # #