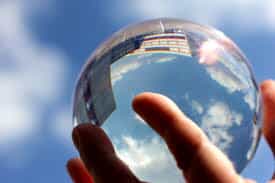 SHE WAS FOUND TO HAVE ABANDONED HER KID
Some four months after her child was born, the mother appointed Kristal L. as temporary guardian. About a year later, on April 18, 2019, on the mother's default, the Dutchess County Family Court awarded Kristal sole legal and physical custody of the youngster. Some two years later, in June of 2021, Kristal and her husband made a formal adoption request and contended that the mother's consent wasn't required given her "abandonment" of the kid. And the Family Court agreed and granted relief in Kristal's favor.
On appeal, the Appellate Division, Second Department, noted that consent is unnecessary when a parent fails to make contact -- or to otherwise communicate -- with the child for a six-month period preceding the application. And, apparently, from August 2018 to Jun 2021, there were no visits with, no cards, letters, or gifts to, the young one. The mother and child had not spoken, or had video contact, since August 2019. (The mom's requests for photographs made in that period were deemed to be "insubstantial contact.")
Given that backdrop the AD2 thought that abandonment had been established by "clear and convincing evidence," and since the mother's consent was thus not required, the Family Court's determination was left undisturbed.
Think that was Kristal clear?
# # #
DECISION