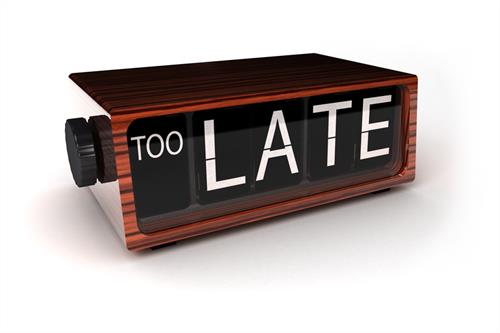 DESPITE COVID-19 TOLLS, CASE WAS FILED TOO LATE
After she filed a medical malpractice and wrongful death case against St. Joseph's Hospital, the latter moved to dismiss the litigation claiming that it had been filed too late.
New York State law requires medical malpractice cases to be brought within 2½ years, while wrongful death cases are subject to a two-year limitations period.
In this instance, because the decedent was treated in 2015 and 2016, and the action wasn't initiated until June 2021, the Westchester County Supreme Court thought the malpractice claim was untimely; brought outside of the governing 2½ year timeframe. And since the wrongful death case was also found to be time-barred, the hospital's dismissal motion was granted in all respects.
Even though the COVID-19 tolls impacted the claims, the Appellate Division, Second Department, noted that when the "clock stopped on March 20, 2020," the plaintiff had only three months remaining to file a lawsuit. And given that the "clock restarted" on November 4, 2020, and her case wasn't initiated until June 2021, the AD2 agreed that the dispute had been properly concluded.
They sure clocked that plaintiff out.
# # #
DECISION