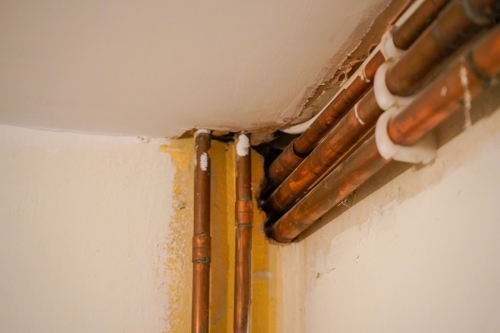 THIS PROBABLY WENT DOWN THE WRONG PIPE
After the New York County Supreme Court concluded that a tenant wasn't entitled to a rent reduction -- which had been triggered by the landlord's installation of exposed gas pipes in the tenant's living room -- the Appellate Division, First Department, got to take a look at the case.
Because that piping reduced the tenant's living area, and the intrusion wasn't viewed as "minimal" or "de minimis," particularly since the installation required "tenant to take precautions to avoid any type of impact that could potentially cause a dangerous gas leak," the AD1 reinstated the rent reduction that had been awarded by the underlying administrative agency (DHCR).
Sounds like a harsh pipe, no?
# # #
DECISION
Matter of 495 Estates v New York State Div. of Hous. & Community Renewal