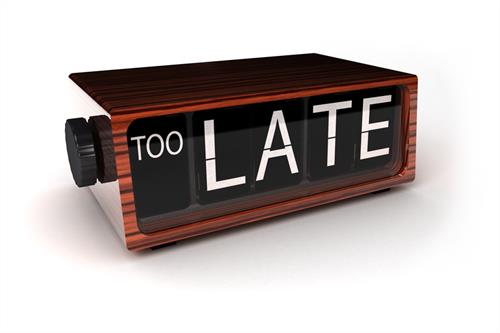 BANK WAITED TOO LONG TO SEEK FORECLOSURE'S RESTORATION
In a foreclosure case brought by OneWest Bank, when it repeatedly failed to submit the appropriate paperwork, the Rockland County Supreme Court directed that a judgment of foreclosure and sale be filed by a date certain or there would be consequences. When that deadline was missed, the judge ended up dismissing the case (without prejudice) on April 1,2014.
Some two years later, in March 2016, GG&G Realty ended up buying the property.
In October 2017, after the passage of some 3½ years from the dismissal date, the bank moved to restore the case to the calendar and (apparently unaware of GG&G's interests in the property) a Supreme Court justice issued an order dated March 28, 2018, which granted the bank's request. (A judgment of foreclosure and sale was later entered (in that lender's favor)).
When GG&G subsequently sought to intervene in the case, and to vacate what transpired in its absence and without its knowledge, the judge granted that application, and an appeal followed.
Since the Supreme Court was "unaware" that the property had been sold to GG&G after the initial dismissal, the Appellate Division, Second Department, thought the bank's 3½ year delay in seeking the action's restoration was a significant error, particularly given that the statute of limitations which governed this foreclosure case had expired some six months prior to GG&G's purchase of the parcel.
And because it expeditiously sought relief – "within weeks" of learning of the impending sale -- the appellate court thought that GG&G's request to intervene was properly granted, since the latter had "`a real and substantial interest in the outcome of the proceedings.'"
In light of the foregoing, the AD2 concluded the court below had "providently" reversed course, and correctly vacated its March 28, 2018 order, "for sufficient reason and in the interests of substantial justice."
Do you think that foreclosed that?
# # #
DECISION