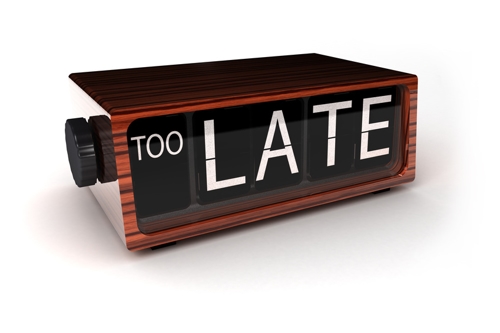 STATUTE OF LIMITATIONS BARRED LITIGATION'S MAINTENANCE
After a mortgage foreclosure action was filed against him by Deutsche Bank National Trust Co., P.S. moved to dismiss the case claiming that it was time-barred – that the governing six-year statute of limitations had expired before the litigation had been commenced.
After the Kings County Supreme Court granted the guy's request, the bank appealed. And, on its review, the Appellate Division, Second Department, agreed that P.S. had shown the case was untimely, and that the bank had "failed to raise a triable issue of fact" in that regard.
Looks like Deutsche Bank clocked out here ….
# # #