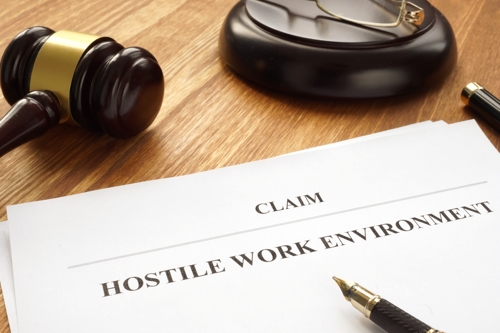 FEMALE EMPLOYEES WERE SUBJECT TO INAPPROPRIATE COMMENTS AND TOUCHING
At AMZ Manufacturing, female employees were reportedly subjected to a "sexually charged and demeaning" environment because of, among other things, "cat calling and vulgar comments." One male employee is said to have informed a woman that he wanted to "mount" her, while another individual was subjected to "crude comments about her sexual orientation." That's in addition to charges of "sexual overtures," and "inappropriate touching."
Although the impacted individuals reported these incidents, management failed to take appropriate responsive action.
Believing that this workplace environment violated federal law, particularly Title VII of the Civil Rights Act of 1964, the United States Equal Opportunity Commission (EEOC) filed suit (EEOC v. AMZ Manufacturing Co., Civil Action No. 1:23-CV-01587) in the U.S. District Court for the Middle District of Pennsylvania, seeking monetary damages and injunctive relief.
In a written statement, EEOC Philadelphia Regional Attorney Debra Lawrence, noted that "Sexual harassment continues to be a prevalent issue in traditionally male-dominated industries like manufacturing …. Federal law ensures that all employees can work in an environment free from unwelcome sexual advances, comments and touching."
That certainly wasn't manufactured at all.
# # #