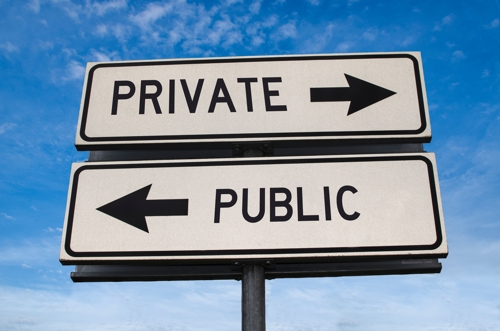 OWNER ARRIVED 3-YEARS TOO LATE TO THE PARTY
In January of 2018, two property owners filed a lawsuit -- claiming that they owned a strip of property, known as "Schweitzer Road," by adverse possession -- against the Town of Hempstead and a neighbor, R.W. (Apparently, the parcel in question was a "paper" road, that was never used as a roadway by the Town.)
While Hempstead answered the complaint, R.W. did not. And when a motion to enter a default judgment was made, R.W. didn't oppose that application and, on May 3, 2019, an order was granted on default.
Several months later, the Town entered into stipulation with the two plaintiffs, acknowledging that the local government had "no right, title, or interest in the subject property." (That order was entered November 18, 2019.)
About a year later, on October 30, 2020, R.W. made a motion to vacate his default, and sought permission to file a late answer. And when the Nassau County Supreme Court granted that request, "in the interest of substantial justice," the plaintiffs appealed.
On its review of the record, the Appellate Division, Second Department, was of the view that R.W. "failed to set forth a reasonable excuse for his default and failed to demonstrate any additional basis upon which to vacate the default judgment in the interest of substantial justice, such as fraud, mistake, inadvertence, or surprise." Among other things, it noted that R.W. had received the summons and complaint, was served with "multiple follow-up mailings," received the motion to enter a default judgment against him, together with copies of the various orders and judgments.
Given that backdrop, and clearly unmoved by R.W.'s three-year delay in seeking relief, the AD2 reversed the court below, and reinstated the original default judgment, in all respects.
Guess it was too late for sorry ….
# # #
DECISION