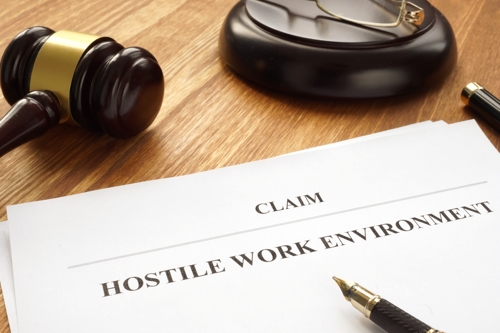 TARGETED A MUSLIM EMPLOYEE DUE TO HIS RACE AND RELIGION
UFP Ranson, a lumber and building materials company out in Ranson, West Virginia, recently agreed to settle a race and religious harassment suit, which had been filed by the U.S. Equal Employment Opportunity Commission (EEOC), for $215,000.
Apparently, the EEOC filed the case because a Black Muslim worker was subjected to hostile work environment due to his race and religion. Among other things, employees informed the individual in question that members of the KKK worked at the facilities, threw objects at him while he was engaged in prayer, blocked access to the time clock, and assaulted him when he attempted to pass, and assigned him to perform tasks "by means that were unnecessarily onerous."
While management was advised of the misconduct, it purportedly failed to take appropriate responsive action. And after informing his supervisor that he intended to contact the EEOC, the worker was terminated. (Six other African American workers were also subjected to mistreatment.)
Believing that such conduct violated Title VII of the Civil Rights Act of 1964, the EEOC filed civil litigation, (U.S. EEOC v. UFP Ranson, LLC, Civil Action No. 3:21-CV-00149-GMG) in the U.S. District Court for the Northern District of West Virginia in Martinsburg, seeking monetary damages and injunctive relief.
In addition to pay $215,000 to resolve the case, Ranson has agreed to modify it policies and employment related practices, to comport with federal law.
In a written statement, EEOC Regional Attorney Debra Lawrence noted that, "Fostering workplaces free of unlawful harassment requires, among other things, that employers establish clear, accessible avenues for employees to report suspected harassment or discrimination, and that onsite supervisors and managers are trained to handle those reports …. Employers need policies that clearly tell employees how to report such abuses. The law requires employers to exercise reasonable care to prevent and correct harassment."
Think they're fine with that?
# # #