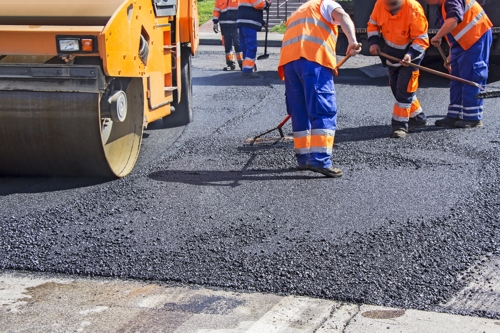 AFRICAN AMERICANS WERE SUBJECTED TO "RACIAL SLURS AND RACIAL COMMENTS"
An asphalt paving company, with offices in Florida, Georgia, New Jersey, Pennsylvania and Tennessee, was recently charged by the U.S. Equal Employment Oppor­tunity Commission (EEOC) with "race-based discrimination and harassment."
In a lawsuit filed against Asphalt Paving Systems, Inc, the EEOC alleges that the company subjected African American employees to a "hostile work environment," by allowing employees to use "racial slurs and racial comments," including use of the "n-word."
Believing that such conduct violated Title VII of the Civil Rights Act of 1964, the EEOC filed suit (EEOC v. Asphalt Paving Systems, Inc, Case No. 8:23-cv-02169) in the U.S. District Court for the Middle District of Florida, seeking monetary damages and injunctive relief.
In a written statement, EEOC Regional Attorney Robert E. Weisberg noted that "The allegations in this case are deeply disturbing and illustrate the unfortunate reality that, 60 years after Title VII was enacted, toxic racial discrimination still plagues many workplaces in Florida …. The EEOC will continue to vigorously fight for the rights of Black employees and applicants to be free from workplace discrimination."
Was there was no paving over that?
# # #