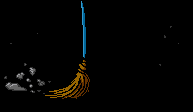 WAS SHE ABOVE BOARD?
After R.L. filed a personal injury case against J.H., and others, the latter moved to dismiss the case because they believed the matter belonged before the Workers' Compensation Board (Board), because R.L. served as their "housekeeper/household employee." After the Queens County Supreme Court denied that request as "premature," the defendants appealed to the Appellate Division, Second Department.
Because the Board has "primary jurisdiction" to determine whether R.L. "is relegated to benefits under the Workers' Compensation Law," the AD2 was of the view that the matter should have been referred to that state agency for a hearing to determine her entitlement to relief.
As the appellate court noted, "`Where the issue of the applicability of the Workers' Compensation Law is in dispute, and a plaintiff fails to litigate that issue before the Board, a court should not express an opinion as to the availability of compensation, but should refer the matter to the Board because the Board's disposition of the plaintiff's compensation claim is a jurisdictional predicate to the civil action.'"
They clearly needed to go by the Board.
# # #
DECISION