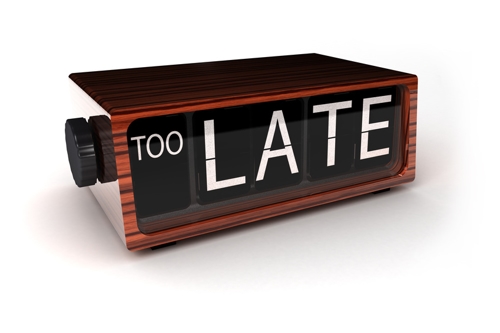 FAILED TO SERVE "NON-PRIME" NOTICE WITHIN THE REQUIRED 90-150 DAY PERIOD
Under New York law, before a non-primary residence proceeding can be brought against a rent-stabilized tenant, a landlord is required to serve a "notice of non-renewal" 90-150 days prior to the lease's expiration.
In 211 E. 11 LLC v D'Antoni, after the New York County Civil Court (Housing Part) dismissed the owner's case for having missed that "window period," an appeal ensued.
The Appellate Term, First Department noted, that since this particular lease expired on February 28, 2019, and the notice was dated November 30, 2019, that only afforded the tenant a total of 89 days, and was thus statutorily non-compliant; mandating the litigation's dismissal.
Sometimes, friends, a little too late … is much too late.
# # #
DECISION