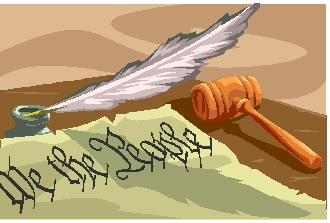 TOWN HAD NO IDEA WHAT IT WAS DOING HERE
After the Town of Victor (up in Ontario County) announced its intentions to condemn the Eastview Mall, the owner objected to the process claiming that it was actively maintaining the property and searching for a new tenant – after its anchor, Lord & Taylor, filed bankruptcy and ceased operations back in February 2021 (during the height of the pandemic).
The owner also objected to the fact that the government had failed to identify a "legitimate public use" for the property. And, concededly, the Town was silent as to what it intended to do with the land after securing title. Victor's notice merely advised, in pertinent part, as follows: "`[t]he proposed Acquisition is required for and is in connection with a certain project … consisting of facilitating the productive reuse and redevelopment of the vacant and underutilized Proposed Site through municipal and/or economic development projects … by attracting and accommodating new tenant(s) and/or end user(s).'"
When a special proceeding challenging the Town's decision was filed with the Appellate Division, Fourth Department, the latter agreed that Victor's plans were a bit too amorphous. The local government needed to identify a public use at the time of the property's condemnation, not later. And, to that end, the appellate court observed, as follows:
As our colleagues in the Second Department have noted, "the existence of a 'public use' must be determined at the time of the taking since the requirement of public use would otherwise be rendered meaningless by bringing 'speculative future public benefits' which might never be realized within its scope" …. In simple terms, the government cannot take your land and then decide later what to do with it without running afoul of the Takings Clause of the Fifth Amendment of the United States Constitution, as applied to the states by the Fourteenth Amendment.
Absent "urban blight," or other exceptions which weren't present here, the AD4 annulled the Town's efforts to acquire the Mall property and awarded the owner its fees and costs.
Not that's a condemnation if I've ever heard one ….
# # #
DECISION