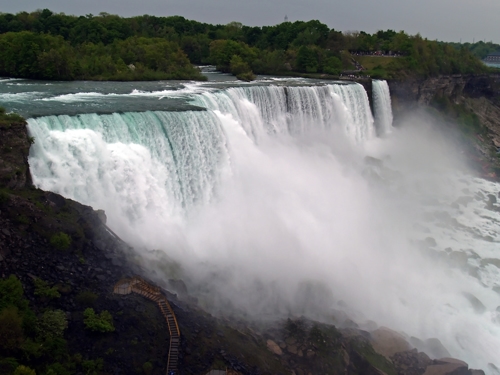 TENANT WASN'T REQUIRED TO IDENTIFY SUBSTANCE WITH PRECISION
After she fell on an interior staircase step, M.D. filed suit against her building's owner in the Kings County Supreme Court seeking to recover damages for her injuries.
But when the landlord sought the case's dismissal -- via a motion for summary judgment -- that request was granted, and M.D. ended up filing an appeal.
On its review, the Appellate Division, Second Department, noted that a party can't maintain a negligence case if the cause of a fall can't be identified. But, in this instance, the plaintiff clearly testified she fell on a "wet step." Because her inability to identify what that liquid-y substance was couldn't be "equated with a failure to identify the cause of her fall," the AD2 reversed and reinstated the case against the owner.
Since the landlord's defenses of not having "created the alleged condition" nor of having "actual or constructive notice of it," weren't properly before the court (because they were raised for the first time in reply papers before the court below), the AD2 declined to entertain those arguments.
Were they all wet here?
# # #
DECISION