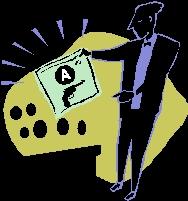 SHOT LGBTQ+ TEEN EIGHT TIMES WITH TAURUS 9MM PISTOL
On May 29, 2019, after meeting his victim outside the Kansas City Public Library, M. Robison (25) is said to have pulled out a Taurus 9mm pistol and to have shot a then-16-year-teen some eight times because of the latter's sexual orientation.
Prior to the shooting, Robison is said to have shared his intentions with a girlfriend.
On July 7, 2022, he pleaded guilty to one count of violating the Matthew Shepard and James Byrd Jr. Hate Crimes Prevention Act, and was sentenced on April 20, 2023, to 262 months in federal prison – almost 22 years – without parole.
In a statement released by the DOJ, Assistant Attorney General Kristen Clarke of the Justice Department's Civil Rights Division observed, "This defendant's sentence holds him accountable for the violent and callous hate crime perpetrated against a defenseless teenager targeted because of their LGBTQ+ status …. Recent FBI data makes clear that hate crimes targeting the LGBTQ+ community persist and this sentence should send a strong message to the perpetrators of these crimes that they will be held accountable. Bias motivated misconduct has no place in our country, and the Justice Department is committed to working with our federal, state and local partners to vigorously pursue justice for victims targeted because of their sexual orientation."
Was that really hateful or what?
# # #