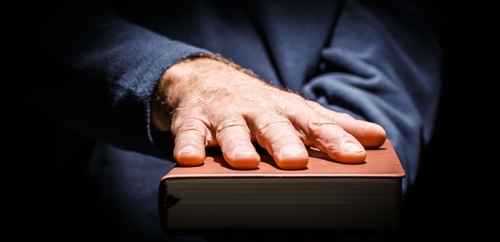 PAPERWORK FAILED TO ESTABLISH GOOD FAITH EFFORT TO RESOLVE DISPUTE
Within the context of a personal-injury dispute, defendant R.G. was directed to appear for a deposition (i.e., questioning under oath) on or before February 2, 2020. When that didn't happen, a motion was made to compel R.G. to be deposed, or that a "preclusion" sanction be issued against him.
In support of that motion, plaintiff's counsel submitted an affirmation of good faith "which stated that the plaintiffs' counsel's 'office has conferred with counsel for Defendants regarding matters that are the subject of this motion,' and despite efforts 'to obtain the deposition testimony of Defendants, depositions of Defendants have not gone forward to date, thereby making the instant motion necessary.'"
After a Kings County Supreme Court Justice granted the application, and basically ordered that R.G. appear for a deposition by a date certain and, if he failed to do so, that he be precluded "from entering any evidence at trial," an appeal followed.
On its independent review of the record, the Appellate Division, Second Department, thought the Supreme Court Justice committed reversible error.  It was of the view that the supporting papers were deficient. The accompanying good-faith affirmation was required to detail "the time, place, and nature of the consultation as well as the issues discussed." Since those particulars were not supplied, the AD2 didn't think the requested relief should have been entertained.
Sorry, but that's about all we're able to disclose.
# # #
DECISION