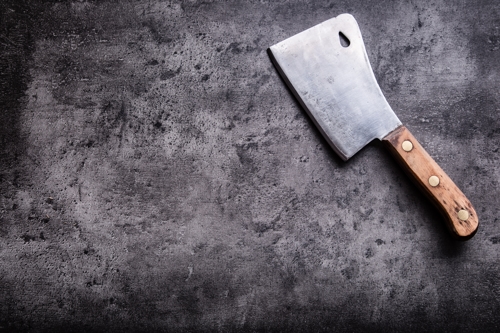 TOOK PREGNANT EMPLOYEE'S STOOL AWAY
In a press release dated April 14, 2023, the U.S. Equal Employment Opportunity Commission (EEOC) announced that it had settled an employment discrimination lawsuit it had filed against A.V.I. Sea Bar & Chophouse restaurant, of Wichita, Kansas, for $55,000.
Apparently, when its hostess got pregnant, she was given a stool to help reduce foot and back pain. But inexplicably, it was later taken away, and she was asked to provide medical clearance. After supplying a doctor's note, her employment was terminated.
Believing that such conduct violated Title VII of the Civil Right Act of 1964, the EEOC filed a civil lawsuit in the U.S. District Court for the District of Kansas (Equal Employment Opportunity Com­mission v. A.V.I. Sea Bar & Chophouse LLC d/b/a A.V.I. Sea Bar and Chophouse and Corporate Caterers of Wichita, Civil Action No. 2:21-cv-2428), seeking monetary and injunctive relief.
In addition to the cash pay-out, the Chophouse entered into a three-year consent decree wherein it agreed to modify its employment and training practices.
In a written statement Andrea G. Baran, regional attorney for the EEOC's St. Louis District Office, observed, "No one should be forced out of a position they can perform because they are pregnant …. Workers who are fired for pregnancy-related reasons are particularly vulnerable because it can be difficult to find a new job while pregnant. Protecting pregnant workers from discrimination and retaliation is good for business, our community, and families, and it's the law."
We'd prefer to follow that with a pregnant pause.
# # #