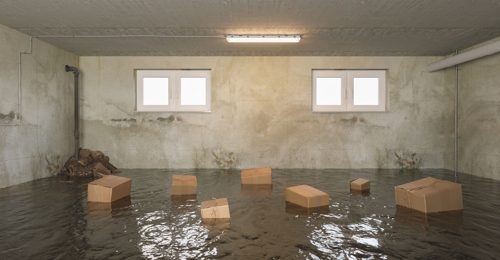 BASEMENT FLOOD WASN'T COVERED BY POLICY
After a building's basement was flooded, the owner sued its insurer when the latter disclaimed coverage. And after the Oneida County Supreme Court sided with the insurer and granted its pre-trial motion (for summary judgment) dismissing the case, an appeal was filed.
On its review, the Appellate Division, Fourth Department, noted that the policy contained a "water exclusion endorsement," which disavowed coverage for any damage caused by "[w]ater under the ground surface pressing on, or flowing or seeping through . . . [f]oundations, walls, floors or paved surfaces; [or] . . . [b]asements, whether paved or not."
Since water from a ruptured supply line "pressed on and flowed through the building's foundation walls into the basement," the AD4 agreed that the loss was an excluded event.
Looks like their case also got flooded out.
# # #
DECISION
Advanced Physical Medicine Rehabilitation PLLC v Utica Natl. Ins. Co. of Ohio