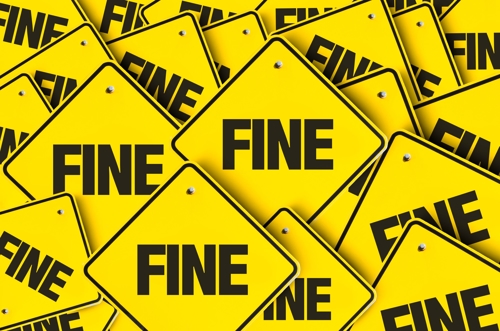 OWNER HIT WITH SUBSTANTIAL HOUSING PENALTIES
After a landlord was hit with $132,565 in housing related fines and penalties, it appealed to the Appellate Term, First Department.
Finding that the outcome was supported by the hearing-adduced evidence – such as, "petitioner-tenant's testimony, photographs, and HPD's subsequent inspections, which fully supports the trial court's finding that respondents failed to correct certain violations cited in the May 3, 2019 consent order" – and given that none of the owner's defenses (like denial of access) were sufficiently or credibly supported, the AT1 left the outcome undisturbed.
As for the landlord's argument that the fines were constitutionally violative – under the "Excessive Fines Clause of the Eighth Amendment of the Unites States Constitution' – while the appellate court didn't believe that argument had been preserved for review, it found that such assertion "lacked merit," in any event. And noted, in pertinent part, as follows:
"The Excessive Fines Clause is inapplicable because the penalty serves a remedial, rather than punitive, purpose, as it is intended to coerce property owners to comply with housing maintenance standards …. Even if the Excessive Fines Clause applied, the penalty schedule contained in Administrative Code § 27-2115 - which classifies violations by their seriousness and accordingly varies the time landlords are allotted to correct them - was not 'grossly disproportional to the gravity of [the] offense' …, i.e. the fine does not 'notably exceed[] in amount that which is reasonable, usual, proper or just'…, and respondents had the ability to mitigate the accrual of the fines by immediately correcting the violations …."
Are you fine with that?
# # #
DECISION