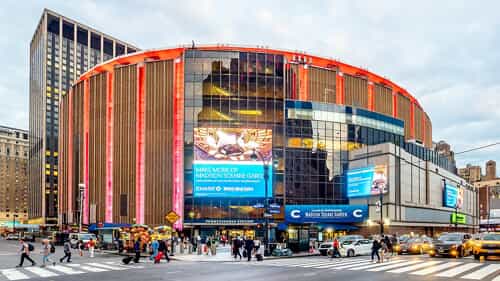 DID THESE PLAINTIFFS GET THEIR TICKETS PUNCHED?
After the New York County Supreme Court issued an injunction which prohibited Madison Square Garden Entertainment Corp. (MSG) from denying legitimate ticket-holders access to its venue when attending a theatrical performance or concert, MSG appealed.
In a decision released earlier today, the Appellate Division, First Department, vacated the grant of equitable relief, finding that the statute upon which the plaintiffs relied, [Civil Rights Law § 40-b], only authorized the recovery of monetary damages and that the plaintiffs were thus "limited to that remedy."
Additionally, since the law's application was restricted to "legitimate theatres, burlesque theatres, music halls, opera houses, concert halls and circuses," its protections did not apply when MSG was being operated as a "sporting arena."
Did the AD1 split the ticket there?
# # #
DECISION