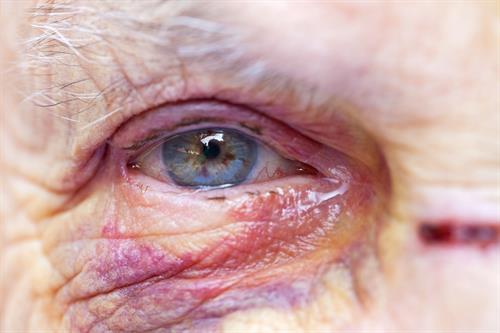 NO SHOWING OF A DANGEROUS OR DEFECTIVE PROPERTY CONDITION
CMW filed a personal-injury case against certain homeowner defendants seeking compensation for injuries sustained when she fell off their stoop. But when the Erie County Supreme Court granted the homeowners' pre-trial request for relief in their favor, and dismissed the case, an appeal followed.
On its review, the Appellate Division, Fourth Department, noted that the defendants had met their burden of proving there was "no dangerous or defective condition" which existed at the property, and that the stoop complied "with the applicable codes."
While CMW had submitted an expert affidavit which professed that the area posed a "hazard," the AD4 thought that submission was "conclusory and speculative," and failed to show the existence of a triable issue of fact. In addition to not affirmatively establishing that any alleged defect caused her to fall, her own deposition testimony indicated that the incident was the "result of the front door opening … not as a result of any dangerous or defective" property condition.
Given that context, the lawsuit's dismissal was affirmed.
Did they refuse to stoop to the plaintiff's level?
# # #
DECISION