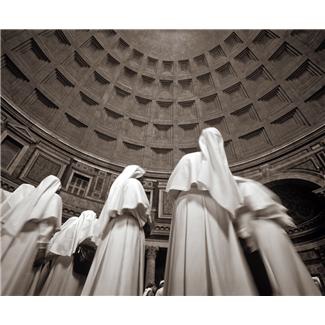 FACES UP TO A LIFETIME IN PRISON FOR ENTICING BOYS TO ENGAGE IN COMMERCIAL SEX ACTS
On May 12, 2023, the United States Department of Justice announced that a Ohio federal jury had convicted Fr. M.J.Z. of five counts of sex trafficking.
Apparently, the priest met the victims when they were young boys, at a parish school, and groomed them for "commercial sex acts," while they were dealing with their addictions to drugs -- like opiates, pain meds and heroin.
Among other things, because they feared losing the priest as a father figure and friend, and were concerned about jeopardizing their connection to the Church and God, they eventually complied with his commercial sex solicitations.
In a written statement released by the agency, Assistant Attorney General Kristen Clarke, of the Justice Department's Civil Rights Division, noted, "This defendant betrayed the victims in the most inhumane way …. He robbed them of their childhood, their dignity and their faith. He inflicted cruel psychological harm, preying on their fears and forcing them to choose between submitting to commercial sex acts, or incurring the pain of losing a father figure or counselor, suffering withdrawal sickness, and risking sexual abuse of a loved one. The Justice Department will vigorously prosecute human trafficking crimes to hold offenders like [M.J.Z.]  accountable and bring justice to their victims."
While sentencing has not yet been scheduled, the priest faces a minimum of 15 years in prison up to a lifetime maximum.
What an ungodly predator.
# # #