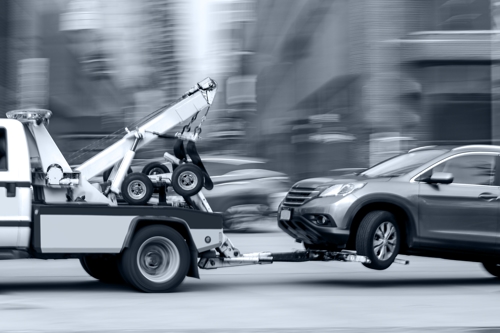 COMPANY ALLEGEDLY WAS A "PREDATOR AND MENACE" TO CITY
In a press release dated June 1, 2023, the New York State Attorney General's office announced that it had secured compensatory damages, a monetary penalty, and injunctive relief, in an action it had filed against an upstate towing company in the Dutchess County State Supreme Court.
Among other things, the company was accused of engaging in such "deceptive and predatory business practices" as
towing vehicles even when owners were on the scene and willing to move their cars;
towing cars that were temporarily idling;
falsifying tow tickets with untrue justifications for the tow and the cost;
wrongfully advising consumers to report tows to their insurance as roadside assistance for insurance reimbursement; and
failing to properly hook up cars onto the towing truck, causing significant and expensive damage to vehicles.
The company was recently ordered by a Dutchess County Supreme Court judge to compensate consumers impacted by the misconduct, was banned from engaging in further towing activities unless a $100,000 cash undertaking or bond was supplied, and must also pay $20,000 in penalties to the state.
In a written statement Attorney General Letitia James noted, "I am pleased with this court decision to stop Bobby's Towing from hurting any more New Yorkers …. Bobby's Towing was a known predator and menace in Poughkeepsie's streets, and today New Yorkers can rest assured that their cars will not be unjustly taken away from them. My office will continue to do everything in our power to stop any company that bypasses our laws and hurts consumers."
Looks like they were towed into place ….

# # #
NY AG PRESS RELEASE ~ June 1, 2023
ATTORNEY GENERAL STATE COURT PLEADINGS
DUTCHESS COUNTY SUPREME COURT DECISION/ORDER (May 30, 2023)