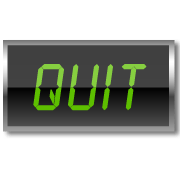 DESPITE STRONG CREDENTIALS AND PERFORMANCE HISTORY
The U.S. Equal Employment Opportunity Commission (EEOC) recently announced that it had filed a lawsuit against Medsurant Holdings, LLC, a Pennsylvania health care services company, for paying a female technician less than her male peers, despite her outstanding credentials and performance history. After complaining about the mistreatment, the individual was reportedly met with retaliation and forced to quit.
Alleging that such conduct violates Title VII of the Civil Rights Act of 1964 and the Equal Pay Act of 1963, the EEOC commenced civil litigation in U.S. District Court for the Middle District of Tennessee (EEOC v. Medsurant Holdings, LLC et al.., Case No. 3:23-cv-00501).
In a written statement issued by the agency, Debra Lawrence, the EEOC's regional attorney in Philadelphia noted, "Employers cannot pay a female employee less than her male colleagues because of sex …. To then retaliate against the employee for raising the pay disparity and push her out of the workplace only compounds the legal violation and adds insult to injury."
Doesn't seem so healthy to us ….
# # #