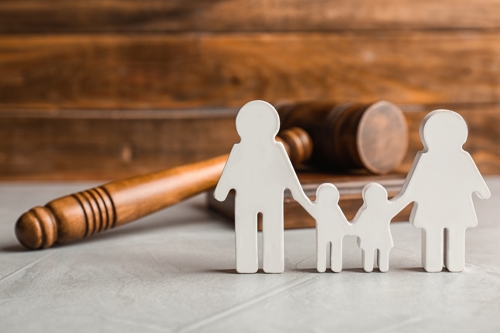 FOSTER PARENT WINS THE DAY
After the New York County Family Court denied the paternal grandmother's custody request -- which was mainly premised on arguments "that siblings belonged together," and that she had "presumptively superior custody rights" to those of a foster parent -- an appeal to the Appellate Division, First Department, followed.
On its independent review of the record, the AD1 agreed that it wasn't in the child's best interests to "uproot" him from the only home he's ever known; having lived with the "foster parent for his entire life" and after developing "a close emotional bond with the foster parent, who has attentively and consistently nurtured and cared for [the child]."
The AD1 also discounted the grandmother's "presumptive superiority" arguments, given that she had been investigated for allegedly using "corporal punishment on the child's siblings of whom she had custody, the siblings having already suffered horrific physical abuse at the hands of their parents, and she allowed their father (her son), one of their abusers, to be alone with them despite multiple written and oral court orders and directives prohibiting such unsupervised time."
The appellate court was also persuaded by the fact that the grandmother had ended contact with the child "for a period of time, and in her hearing testimony minimized the severe abuse and neglect the child's siblings had suffered at her son's hands."
Given these and other considerations – including that the foster parent was a "consistent source of support and love for the child" and was "fully engaged in the child's schooling, medical care, and emotional and intellectual development and committed to fostering an ongoing relationship between the child and his extended family" – the AD1 left the outcome undisturbed.
There was no fostering a different result there.
# # #
DECISION
Matter of Alexander H. v Sheltering Arms Children & Family Servs.