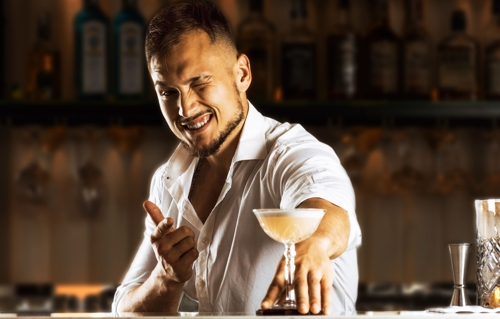 REDUCED FEMALE BARTENDER'S HOURS AND EVENTUALLY TERMINATED HER
On May 15, 2023, the United States Equal Employment Opportunity Commission (EEOC) announced that it had filed a pregnancy discrimination lawsuit against an Austin, Texas, establishment known as the Corner Bar.
Apparently, the company reduced a female bartender's hours and eventually terminated her because she was pregnant. And because such conduct is violative of Title VII of the Civil Right Act of 1964, as amended by the Pregnancy Discrimination Act, the EEOC commenced civil litigation (Civil Action No. 1:23-cv-539, in U.S. District Court for the Western District of Texas, Austin Division), seeking back pay, compensatory and punitive damages, and injunctive relief to prevent such future misconduct.
In a written statement, Philip Moss, a trial attorney with the EEOC's San Antonio Field Office, observed, "This lawsuit should serve to remind employers that federal law clearly prohibits employers from discriminating against employees on the basis of pregnancy, childbirth or related medical conditions …. The EEOC remains committed to fighting discrimination based on sex in the workplace, including pregnancy discrimination, in all of its forms."
They'll soon be barring discrimination at the Corner Bar.
# # #