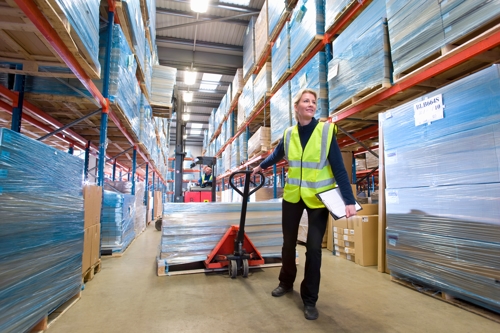 COMPANY SETTLES DISCRIMINATION CASE FOR $1.25 MM
In a press release dated April 25, 2023, the U.S. Equal Employment Opportunity Commission (EEOC) announced it had settled a civil lawsuit which it had filed against R&L Carriers, Inc., and R&L Carriers, Shared Services, LLC (R&L Carriers) for $1.25 million.
Apparently, this national trucking company, based out of Wilmington, Ohio, refused to hire women as "loaders," and is alleged to have rejected or steered them to other positions. Since such conduct violates Title VII of the Civil Right Act of 1964, the EEOC filed the lawsuit (Case No. 1:17-cv-00515-DRC) in the U.S. District Court for the Southern District of Ohio.
In addition to the monetary pay-out, the company agreed to revise its hiring practices and will invite those who were rejected to reapply.

In a statement released by the agency, Indianapolis District Director Michelle Eisele noted, "I am pleased qualified women will finally have the opportunity to be hired as loaders at R & L Carriers rather than being steered to office jobs …. Gender discrimination can occur in all industries in the United States, and the EEOC is committed to educating employees and employers about their rights and responsibilities in the workplace and eliminating it when needed."
There was no driving a truck through that.
# # #