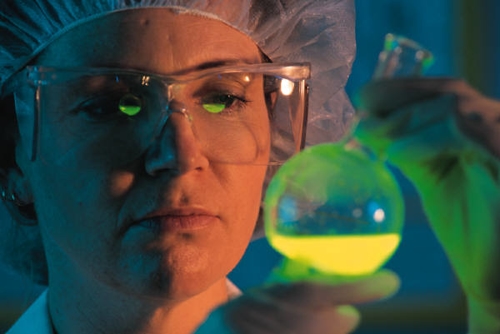 CHILD INSUFFICIENTLY COMPENSATED FOR BURNS
After a New York County Supreme Court jury awarded a 16-year-old plaintiff $29,585.000 for past pain and suffering, and another $29,585,000 for future pain and suffering (over 54 years), together with 9% interest thereon, the City of New York, the New York City Department of Education, and other defendants, appealed to the Appellate Division, First Department.
Sadly, the young plaintiff reportedly suffered "catastrophic injuries" during the course of a chemistry demonstration gone wong at his local high school. Among other things, he incurred third-degree burns to over a third of his body with "degloving injuries to his hands and a corneal abrasion to his right eye."
While a more complete recitation of his injuries and treatment be found in the AD1's decision, one can only imagine the pain and considerable discomfort this poor youngster endured, during the course of his many medical procedures over the months of hospitalization -- particularly as he underwent skin grafts "which required thousands of staples," and the distress he now experiences due to the "loss of nerves and sweat glands underneath his skin," (which causes him to overheat due to the inability to regulate his own body temperature) -- exacerbated by the attendant (and lingering) psychological and emotional trauma.
The AD1 decision dolefully notes, in part, that the youngster, "recounted the horror and hopelessness he felt the first time that he saw his reflection in the hospital, and his father attested to, and recounted instances of, plaintiff's despair during his hospital admission. Plaintiff further described how, upon being released from the hospital, his confidence and self-esteem plummeted. Plaintiff, who is nearsighted, developed a coping mechanism of removing his glasses while in public so that he could not see others' reactions to his appearance."
Yet, notwithstanding the unimaginable suffering that this poor teenager was forced to undergo, because the AD1 thought the jury awards were "excessive," it directed that they be vacated and that there by a new trial, unless the plaintiff accepted $12 million for past pain and suffering, and $17 million for future pain and suffering; a drastic reduction.
While we are uncertain how this case ultimately played out, we are truly distressed by the callousness that was exhibited here, and are saddened by what strikes us as gross insensitivity.
# # #
DECISION