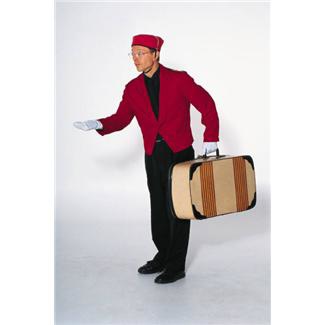 WOMEN COULDN'T ESTABLISH THAT REMARK WAS RACIALLY MOTIVATED
Two "African American female[s] with ... distinct foreign accent[s]," were reportedly evicted from their NYC hotel after a confrontation with a hotel representative who did "not appear to be African American and [did] not speak with a distinct foreign accent." The man supposedly told the women he had "thrown Diamond Members like [plaintiffs] out" of the property before.
Removed from the hotel by police, the women claimed that the representative's words and actions were race-based and filed suit in New York County Supreme Court alleging racial discrimination (violative of the City's Human Rights Law).
When the parties later engaged in motion practice, the judge assigned to the matter granted the hotel's pre-trial motion for summary judgment dismissing the case. And, on appeal, the Appellate Division, First Department, affirmed.
Apparently, the plaintiffs were unable to unequivocally establish that the representative's remarks were racially charged, (and other than a reference to their hotel membership status), as no other inappropriate or offensive remarks were made to them (or any other guest, for that matter). While the conduct was "antagonistic and unjustified," without more, the AD1 was of the view the that the women were unable to "raise an inference" that their treatment was "racially motivated," and thus their claim could not survive attack.
And while they also alleged contract breach, since their reservation was supposedly made via a third-party website, and their complaint failed to allege the terms of the agreement that were purportedly violated, the AD1 thought that cause of action was also properly dismissed.
Ironically, the AD1 was antagonistic to their case ....
# # #