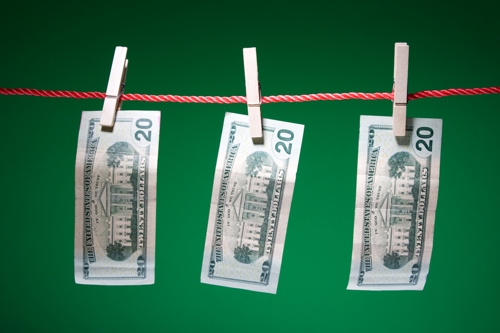 COUPLE FACES UP TO 30 YEARS FOR WIRE FRAUD AND UP TO 10 YEARS FOR MONEY LAUNDERING
A San Diego couple was recently indicted for "conspiracy to commit wire fraud, wire fraud and money laundering," according to a press release issued by the Justice Department.
The man and woman are owners of a "series of restaurants in the San Diego area." And for about two years they are said to have under-reported over $1.7 million in revenue on their corporate tax returns in order to secure COVID-related assistance from the government. To that end, they are alleged to have made "materially false certifications on loan applications regarding the use of the money." They are also said to have "laundered" the funds they procured and hid about $2.4 million in cash at their home.
If convicted, the couple faces up to 30 years in prison for the wire fraud charges, and 10 years for the money laundering.
In a written statement, U.S. Attorney Randy Grossman for the Southern District of California, noted, "During an unprecedented public health emergency, the United States provided these loan programs to deliver economic relief to Americans …. This office will investigate and prosecute those who exploited the global pandemic to unjustly enrich themselves. We encourage anyone with information regarding individuals who have engaged in COVID-relief fraud to come forward."
The DOJ certainly aired that couple's dirty laundering ….
# # #