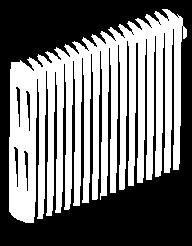 GUY WAS GIVEN ACCESS TO APARTMENT UNDER CONSTRUCTION
While staying in an apartment owned by Amar Realty Corp, a "defective radiator value" caused A.P to sustain burns to his body.
When he later filed a personal injury lawsuit, it was revealed that the apartment had been undergoing substantial construction at the time and was free of any lawful residents. A.P., who needed a place to say for the night, was apparently given access to the unit by a construction worker who had no authority to do so.
After the Bronx County Supreme Court denied the motions made by the owner and plumber to be dismissed from the case, but granted the request made by the construction contractor, Syncom Construction, an appeal followed.
Because the Appellate Division, First Department, was of the view that no "duty of care" was owed to A.P., since his presence in the apartment was "unforeseeable as a matter of law," it modified the lower court's determination and granted the dismissal motions made by the owner and plumber.
It was also of the opinion that Syncom's application was "correctly granted," as that defendant did not "launch a force or instrument of harm," hadn't boarded up the window to the fire escape, nor responsible for the radiator and the valve.
A.P. had to have been steaming when he got this decision.
# # #
DECISION