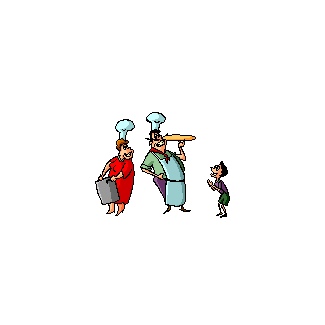 COMPANY AGREED TO SEND LETTER OF APOLOGY AND PAY FORMER EMPLOYEES $150k
The white co-owners of Parris Pizza Company, LLC., formerly d/b/a Domino's Pizza (out in Olean, New York), allegedly harassed Black employees – via use of slurs, mimicking the voice of a slave owner, and calling an employee "boy." While complaints about the misconduct were filed, the company failed to take action, compelling one employee to resign.
Since such conduct violated Title VII of the Civil Rights Act of 1964, the EEOC filed suit in U.S. District Court for the Western District of New York (EEOC v. Parris Pizza Co., LLC f/d/b/a Domino's Pizza, Civil Action No. 1:23-cv-000111-JLS-LGF). In a recently announced settlement, the company agreed to pay $150,000 to the impacted employees and will send an apology letter. While it is no longer in business, pursuant to the terms of a consent decree, the company agreed that if it opens any new establishments, it will implement "robust anti-discrimination policies" and practices.
In a written statement, Jeffrey Burstein, regional attorney for the EEOC's New York District Office, noted, "The law requires employers to thoroughly investigate complaints of racial harassment and take effective action to end a hostile work environment …. We are pleased Parris Pizza has agreed to provide relief to the Black employees who had to go to work every day and endure incessant use of racial slurs."
The Domino's certainly fell there.
# # #