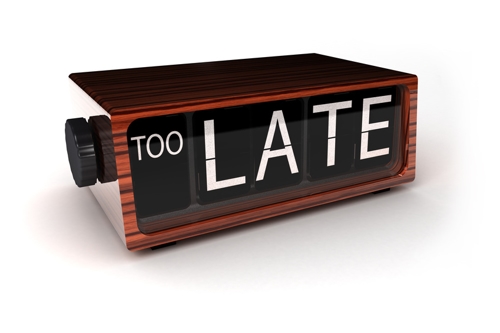 WAITED TOO LONG TO FILE HIS FRAUD AND CONTRACT BREACH CLAIMS
After J.R. filed a civil lawsuit, alleging contract breach and fraud against S.G., in the Suffolk County Supreme Court, S.G. moved to dismiss the case asserting that the governing statutes of limitations precluded the litigation's maintenance.
When the judge granted dismissal in S.G.'s favor, an appeal followed. And the Appellate Division, Second Department, agreed that both the "cause of action sounding in contract breach" and the "fraud" claim were brought more than six years after the alleged wrongdoing occurred and were thus "time-barred."
A party asserting a contract breach claim has six years to file suit, while a party alleging fraud has the greater of six years from when the misconduct occurred, or two years from the time plaintiff discovers the fraud or could have reasonably discovered it (CPLR 213 [8]).
Even assuming J.R. hadn't uncovered the fraud for several years, the AD2 thought that cause of action was was still barred, because the case was brought more than two years after its alleged discovery.
Think he could have used a stiff drink after all that bar talk?
# # #